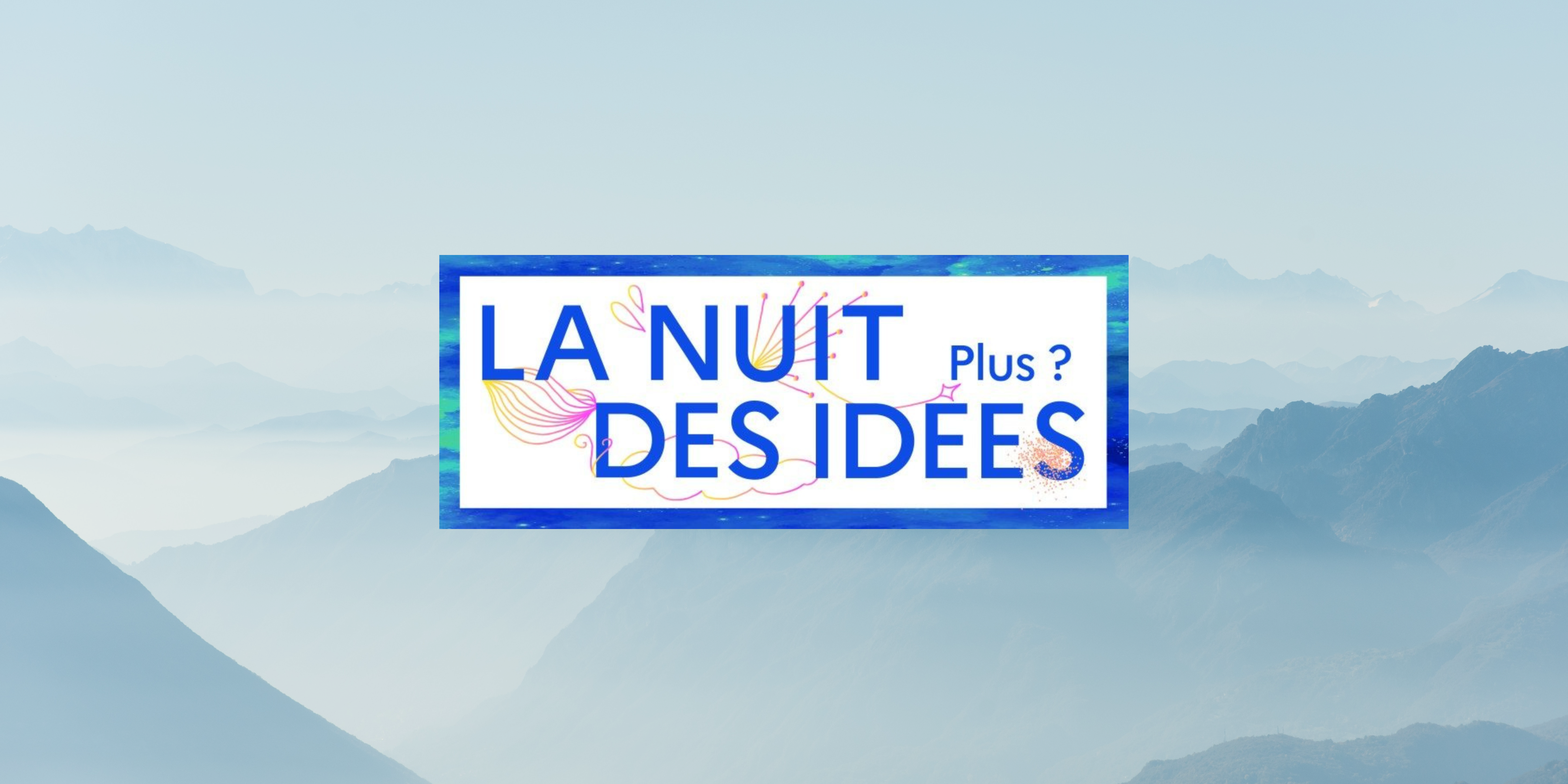 La nuit des idées 2023
| | |
| --- | --- |
| | Jan 30, 2023 10:00PM - Feb 11, 2023 10:00PM |
La Nuit des Idées 2023


(English version below)

La Nuit des Idées 2023 à Victoria, C.-B. - du 31 janvier au 12 février 2023

Le grand débat d'idées pour nous inciter à la réflexion, initié par l'Institut français en partenariat avec les alliances françaises du monde entier, revient pour son édition 2023 avec le thème ``Plus?``
Un an avant les Jeux Olympiques de Paris 2024, ce thème fait écho à la devise olympique : ``Plus vite, plus haut, plus fort - Ensemble`` et se prête à une grande diversité d'approches. Vous aurez l'opportunité de découvrir les diverses réflexions des alliances françaises du Canada et du sous-thème abordé au niveau pancanadien : ``Plus? ou Moins?``, sous formes de vidéos courtes disponibles sur la chaine Youtube de la Nuit des Idées Canada. Chacune abordera un thème unique et différent. Retrouvez les régulièrement à partir du 1er février, elles seront bien sûr disponibles après le 12 février.
L'Alliance Française de Victoria parlera de : ``Plus ou moins de frontières?`` car nous avons eu la grande chance de pouvoir bénéficier de l'expertise de Emmanuel Brunet-Jailly, Docteur en sciences sociales et professeur à Uvic (Jean Monnet Chair), qui nous partage le fruit de ses recherches.
Visitez la chaine YouTube de La Nuit des idées Canada.
Visitez la chaîne youtube de l'Alliance Française de Victoria.



The Night of Ideas 2022 in Victoria, BC - from, January 31st to February 12th, 2023

The great debate of ideas to encourage us to think, initiated by the French Institute in partnership with the worldwide network of Alliances Françaises, returns for its 2023 edition with the theme ``More?``

One year before the Paris 2024 Olympic Games, this theme echoes the Olympic motto: "Faster, higher, stronger - together" and lends itself to a wide variety of approaches. You will have the opportunity to discover the various reflections of the Alliances Françaises of Canada and of the sub-theme addressed at the pan-Canadian level: "More? or less?", in the form of short videos available on the Youtube channel of the Night of Ideas Canada. Each one will address a unique and different theme. Watch for them regularly from February 1st, they will of course be available after February 12th.

The Alliance Française de Victoria will be talking about: "More or less borders" as we have been very lucky to benefit from the expertise of Emmanuel Brunet-Jailly, Doctor of Social Sciences and Professor at Uvic (Jean Monnet Chair), who will share with us the fruit of his research.
Visit the La Nuit des idées Canada Youtube channel.